industrial automation
Blue Ocean Robotics works with an increasing amount of complex information that changes every day. The need for brochures, graphics, pitch decks, and marketing materials is high and time-consuming. It affects the creation of the materials and can cause incompatible communication between the departments. A way to simplify the whole process is by utilizing a consistent and simple visual identity.
This study brings new stationery templates and brand guidelines to guide all Blue Ocean Robotics' future communication and marketing materials. It was advised and created in close collaboration with their VP of marketing at the time.
Corporate - Smart - Knowledgeable
Our goal was to bring more independence to the departments and create a harmonic look in all communications channels. The brand's bright colors (blue and green) were toned down to create a minimalist and straightforward feel.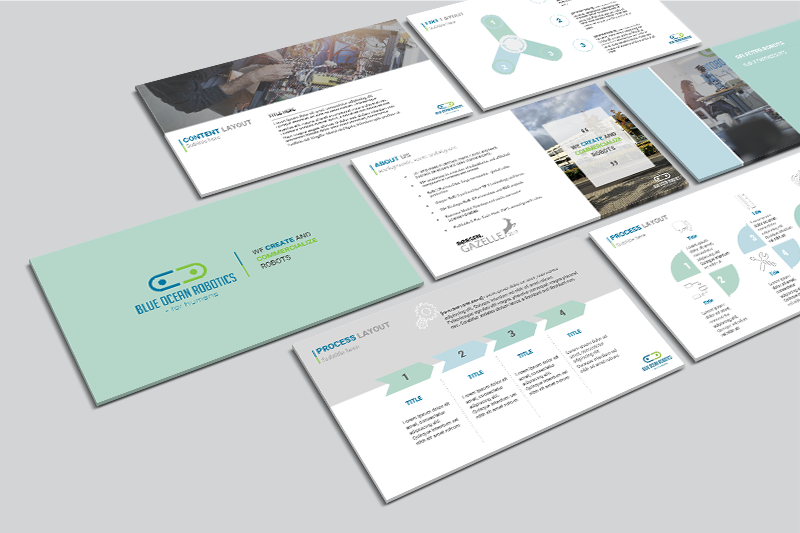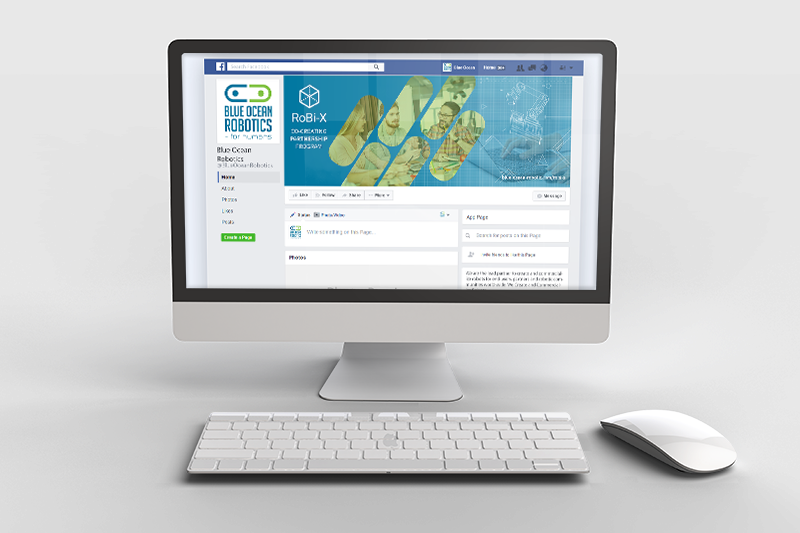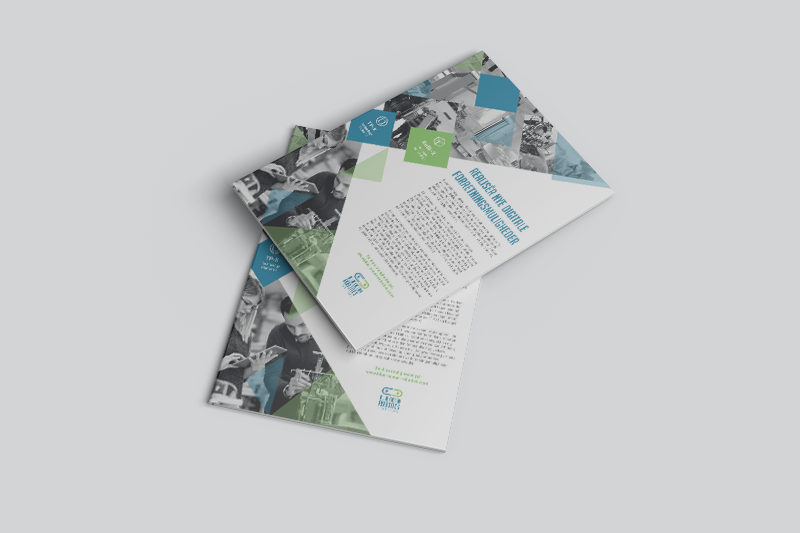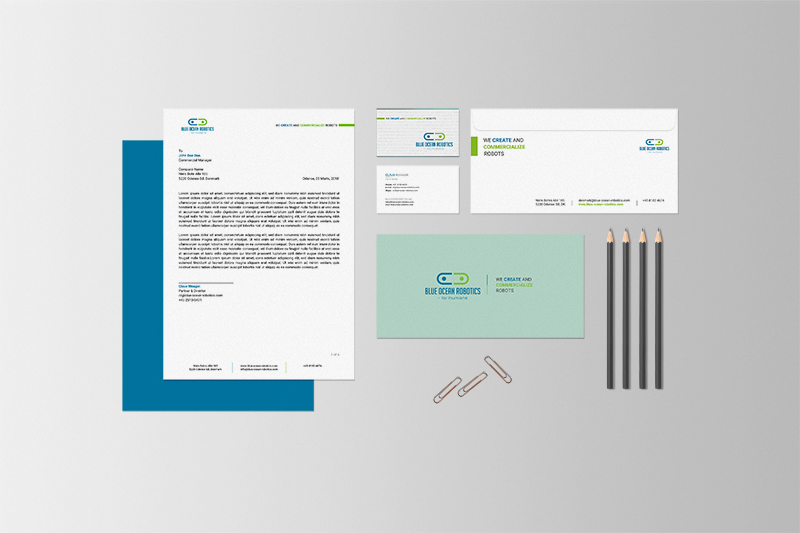 "I thoroughly enjoyed my time working with Juliana and came to know her as a truly valuable asset to absolutely any team. Her knowledge of graphic design and communication was a huge advantage to our department. I was immensely pleased with her level of talent and willingness to work on any project."
Thomas Midtgaard-Jørgensen, VP of Marketing at Blue Ocean Robotics
The idea is to show a more sophisticated side of the company, which recently moved further from the startup model. The stationery and presentation templates now have a soft complementary color palette, accessible typography, and minimal elements. All employees can easily edit and customize the assets without worrying about visual consistency. The result is a modern look that celebrates Blue Ocean Robotics' new phase and marks its 5th anniversary.
We're honored you're considering working with us.
We'll contact you with more details and a free discovery call option.