One way of standing out is creating a brand positioning strategy for your social media.
Social media has become an essential tool for businesses to engage with their customer, attract new clients, and gain competitive advantages.
If you ever stop to wonder why social media matters, here are a few reasons:
According to Hootsuite Digital 2022 report, 58,4% of the world's population is now active on social media.
2h 27 min is the average daily time spent using social media.
7.5 is the number of social media platforms used each month.
The data shows that using social media can result in a lot of opportunities for your business. But what are the real benefits of it?
Social Media Benefits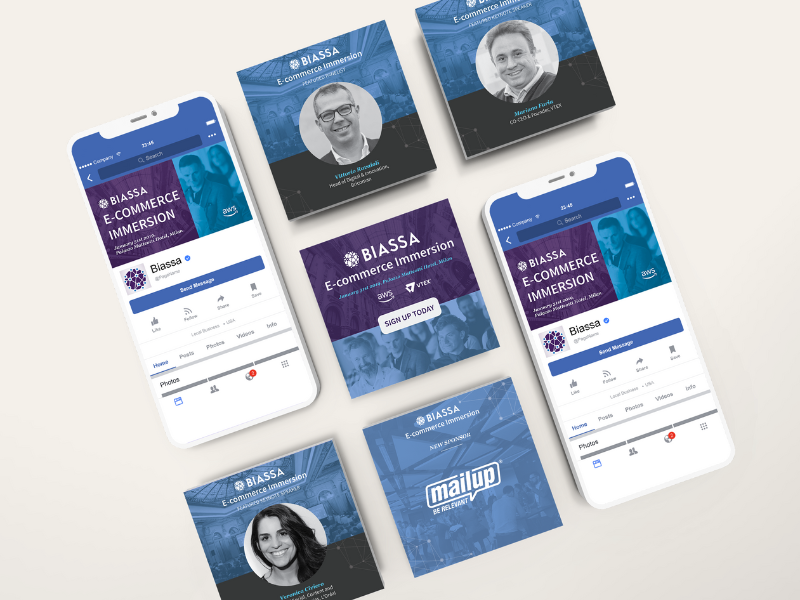 Increased visibility:
There was a time when you had to invest a lot of money to get into people's houses. Today, you just need a swipe to be in your customer's minds. Platforms like Facebook and Instagram made marketing as accessible as ever. That's why it's important to take advantage of it by making sure your content truly represents what your business is about.
Boost brand awareness:
By promoting your products, services, and company values, you are establishing yourself in the market and building your reputation. Social media can help customers easily recognize your brand in a more accessible and natural way. The key is to reinforce your branding with consistent graphics, messaging, and publishing frequency.
Build a loyal fan base:
Social media gives businesses a unique opportunity to engage and interact with their customers in an informal and fun way. These interactions have the power to increase your customer's loyalty and create a sense of community and belonging – which will result in sales!
Although companies of all sizes have the opportunity to shine and go viral on social platforms, today the real challenge is how to differentiate your business from your competitors. That's why your strategy needs to be on point!
Start with a social media strategy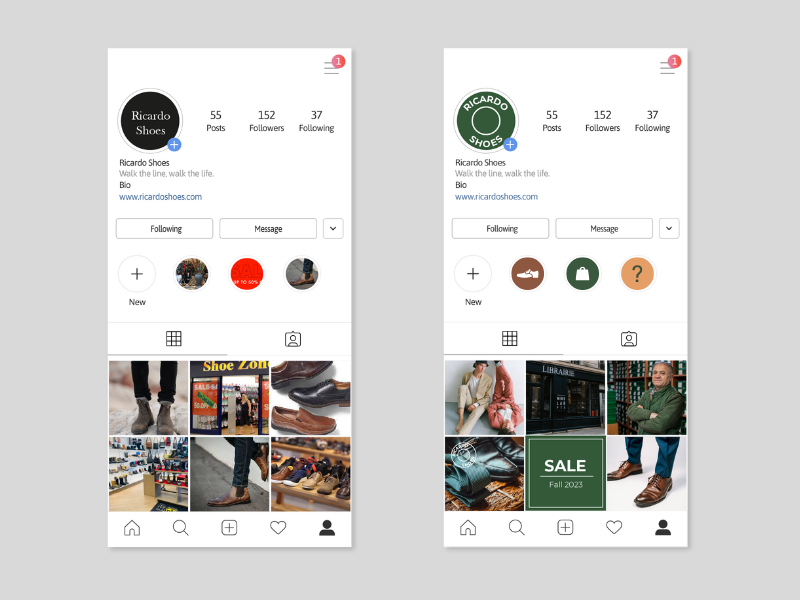 Now that you know why social media matters for your business, the question is how to start. We selected a few steps that will help you shape your social media strategy:
1. Choose the right social media channels:
Where is your customer active? Where do they look for information? Also, what are their objectives on these specific platforms? You don't need to be on all platforms and you might need to adjust your message depending on your answers.
2. Set a goal for each social platform:
You can have different purposes for each social media channel. For example, it might make sense to you to use Instagram as a Customer Support channel and Facebook to build a community.
3. Engage with your followers:
Content is king. Creating content with consistency and quality will help you create a sense of community. You can also diversify your content with different formats, like videos, questionnaires, live events, etc.
4. Invest in engaging and branded graphics:
When it comes to social media, you also need to think about your visual identity. Your social feed is the place where you will highlight your products and services. Making sure your branding is consistent on all platforms will give the public a sense of professionalism and help them recognize your brand more easily. Here are some examples: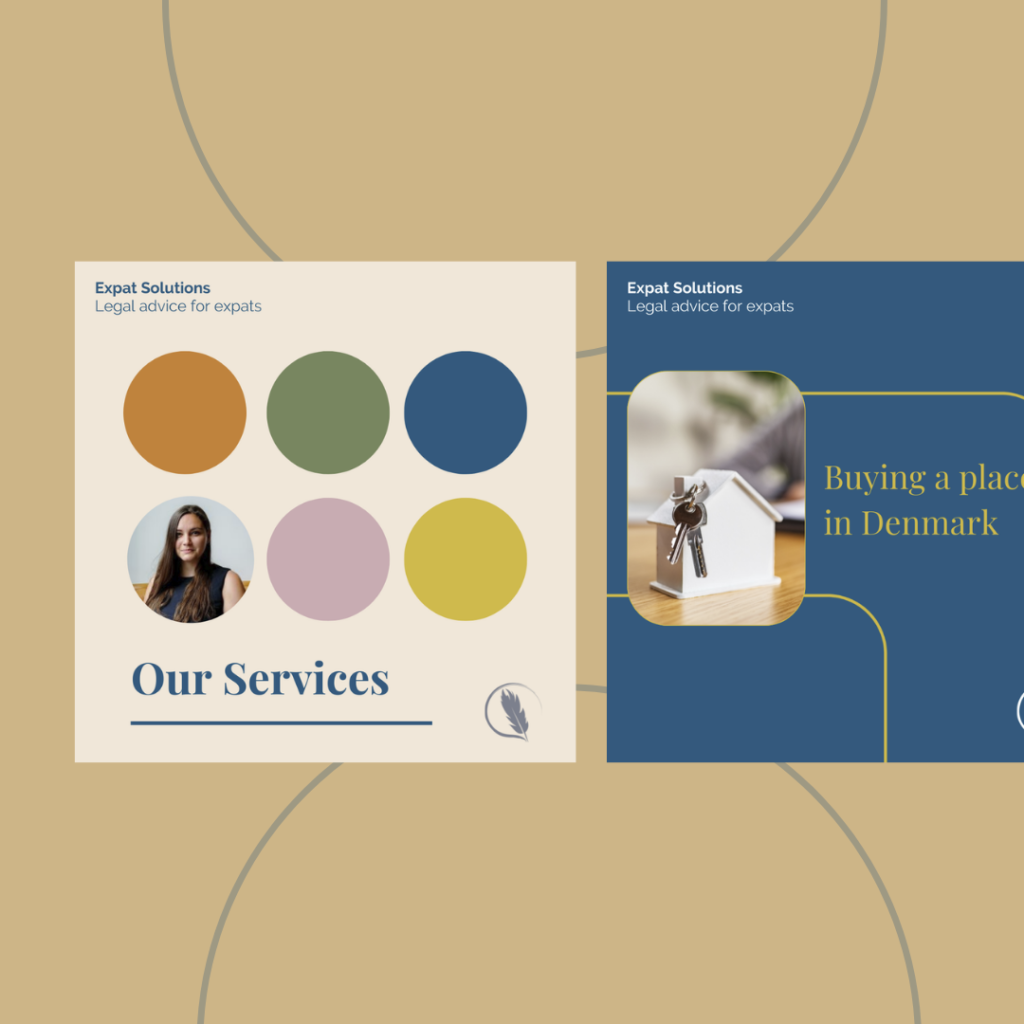 Social graphics made for Expat Solutions, a law firm that works with expats and uses social media to connect with their clients.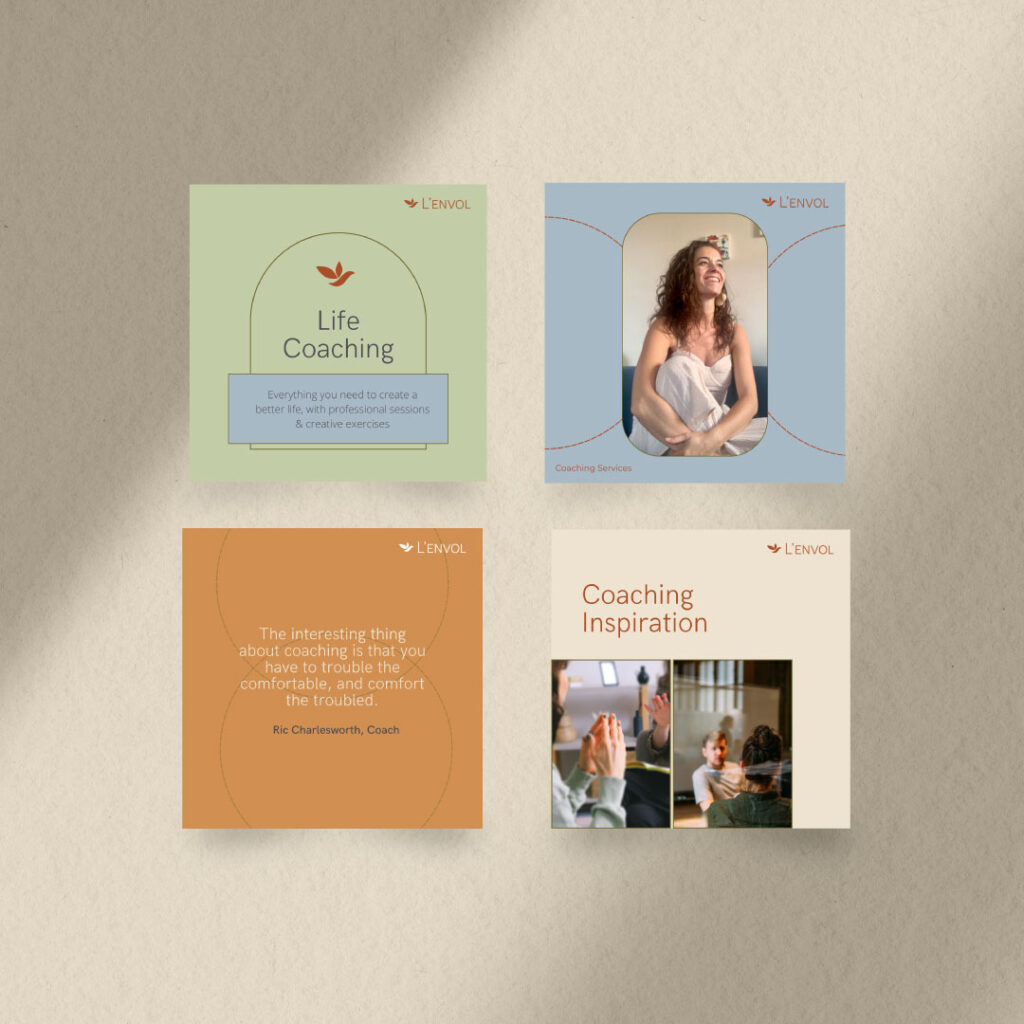 Social graphics made for L'envol Coaching, a coaching consultant that works with expats and artists and uses social media to share insights and attract new clients.
Ready to transform your social media presence? Check out our Social Media Maintenance service. With it, you can elevate your brand and captivate your audience. Let's work together to create stunning visuals that will help your business stand out!